Let's face it: Getting up in the morning is hard enough as it is.
So the daunting feeling of having to dig through piles of laundry to find an outfit that might work this time is just an added stress factor we don't need in our lives.
A clean and organized wardrobe sets the tone for a happy, productive and successful day. If you are struggling with letting go of clothing, putting it all into order, and getting use out of the clothes you own, I am here to help!
our process
Preliminary Consultation

Before we start digging through your clothes, which, arguably, can be quite a private thing, Danielle will get to know you a little better. You will have a phone call in which she asks you about your style, closet, and the challenges you're facing with it. You will also be asked to you send over some pictures so she can get a good idea of what you guys are working with. 

The phone consultation is completely free of charge. Based on your needs, the state of your wardrobe, and the estimated time it will take to get it organized, Danielle will tell you how much your closet organization session will roughly cost, and you can decide whether it's worth the investment.

Closet Organization Session

Now it's time to get to work! Danielle will come to your home and work on-on-one with you to categorize, analyze, donwsize and organize your wardrobe! Unlike some other professional organizers, she doesn't just do the work for you- you will work together to integrate realistic and personalized strategies so you can keep your closet organized in the long run.

In addition to organzing and downsizing, Danielle will help you reimagine your wardrboe and maximize the clothes you already own. Together you will look at each item in your closet and evaluate if its still serving you and your personal style.

personalized tips and follow up

To help you keep your closet neat and functional, Danielle will send you a written summary of tips and tricks that she thinks could help you with your wardrboe and style.

This personalized one-pager will be there for you long after your closet organization session and will be the perfect cheat sheet when things look like they might be getting a little bit out of control again.

Danielle will also give you a personal check-in call a few months after your session to see how you've been managing to keep organized and answer any remaining questions or concerns you might have!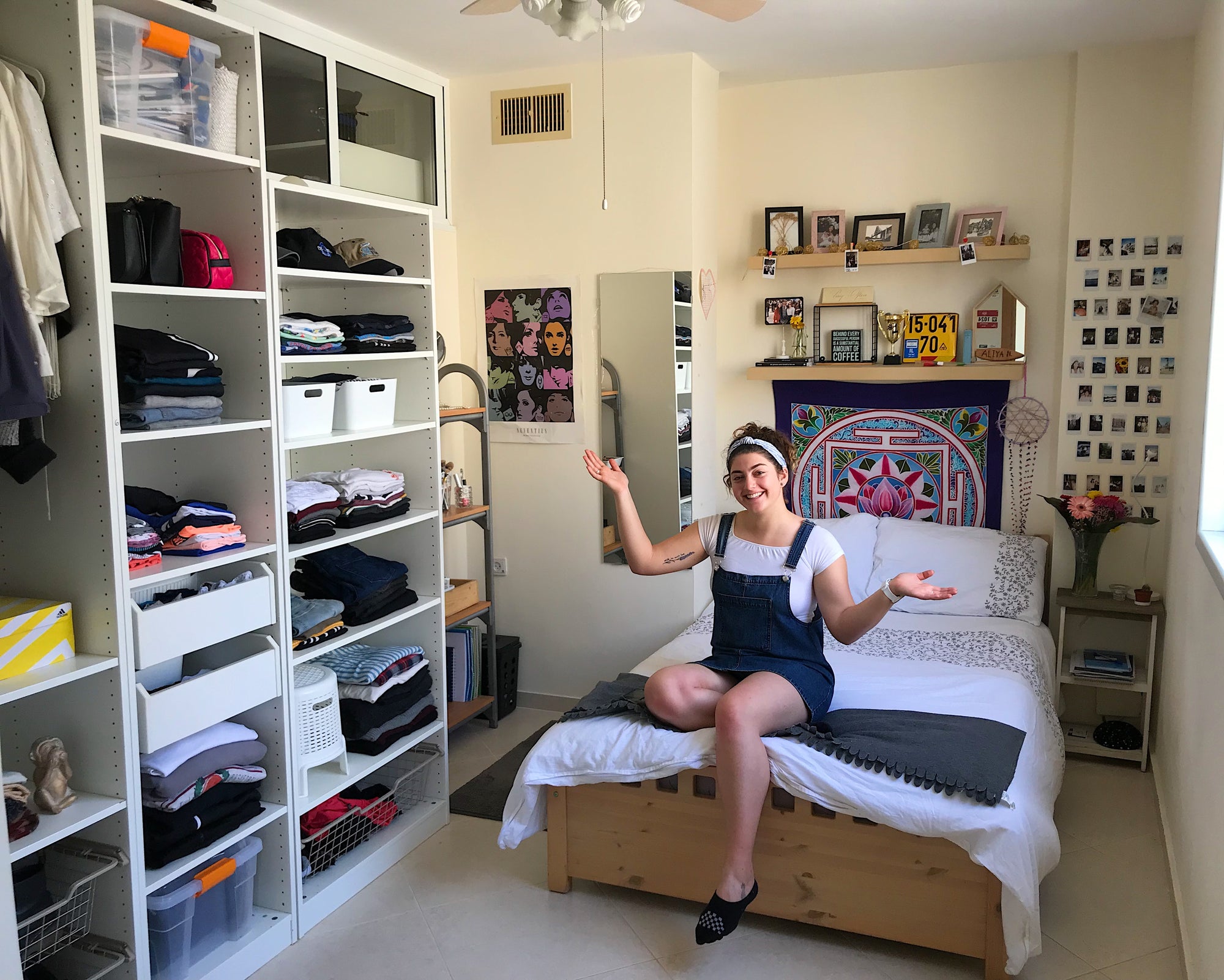 "From clearing out dozens of pieces that hadn't been worn in months (maybe years), to rediscovering others and creating new unique looks, I truly enjoyed every moment. "
"The closet organization session was life changing. Danielle started by helping me empty and go through every piece I owned, and helped me to transform and optimize my wardrobe for maximum confidence and usability. We worked on sustainable organization systems, as well as best practices for future closet purges."

"Danielle did an AMAZING job organizing my closet! She was so lovely and very efficient. She helped me not only to create a great organizing system for my closet, but she also showed me tricks to maintain it! I would highly recommend it! She really knows her stuff!!"

"Danielle really helped me go through my wardrobe and pair down, keeping only the things that I wanted to wear. She encouraged me to be mindful of what I wear and to seek clothes that made me feel like me, regardless of what my preconceived notions of what looked good on me were. With Danielle,  I found a different way of looking at clothes and was able to better focus on what I liked."

"From clearing out dozens of pieces that hadn't been worn in months (maybe years), to rediscovering others and creating new unique looks, I truly enjoyed every moment. Danielle did not rush and took her time with each (sometimes painstaking) step. By the end, I not only felt relieved to have a fresh, clean living space, but I was excited to get ready in the morning and make the most of my existing wardrboe! I cannot recommend Danielle and her incredible talent for organizing & eye for fashion enough!"
FAQs
Danielle's closet organization services start at ₪450 per hour, for a minimum of 4 hours. If you are located outside of Tel Aviv or have unique requirements, this price may increase.
After you downsize your wardrobe with Danielle, you are more than welcome to come drop off the clothes you no longer want at our shop during a designated Drop-Off Day.
Danielle will not be able transport the clothes from your home to the shop, so you will need to bring them there yourself.
That's not a problem! The closet organization sessions are completely tailored to the needs of the client. If you simply want help with reevaluating your wardrbobe and reimaginig ways to style of the clothes you already own, then that is what we will do!
Yes, no problem! Although you will need to pay for Danielle's time spent in transit, she is willing to travel outside of Tel Aviv for closet organization.