Not your average secondhand store!
While you're sure to leave with a bag full of clothes, we hope you'll also leave with an elevated sense of self and a feeling of belonging.
Our Private shopping experiences
Communal Shopping Sessions

Enjoy two hours of browsing through our shop, with some basic styling and shopping assistance from our Private Stylists. Shop alongside nine other women and potentially meet some new friends!

standard shopping sessions

This is the original service Danielle has crafted to make the secondhand shopping experience easier, more accessible, and personalized. There will be two standard sessions occurring simultaneously and each shopper may bring along one friend to shop with them.

premium shopping sessions

Experience the luxury of having your own private session with Danielle herself, who has been running and developing these shopping experiences for over three years. The shop is totally yours! Only you and up to two friends you choose to bring along will be in the store during your session.

Not only can you bring in clothes you no longer want and exchange them for more credit to shop, but you will also be offered some light refreshments and a complimentary tote bag!
Events
Community is at the heart of Dressed by Danielle and one of our main ways of building and sustaining our community is by hosting many different types of events, workshops and gatherings.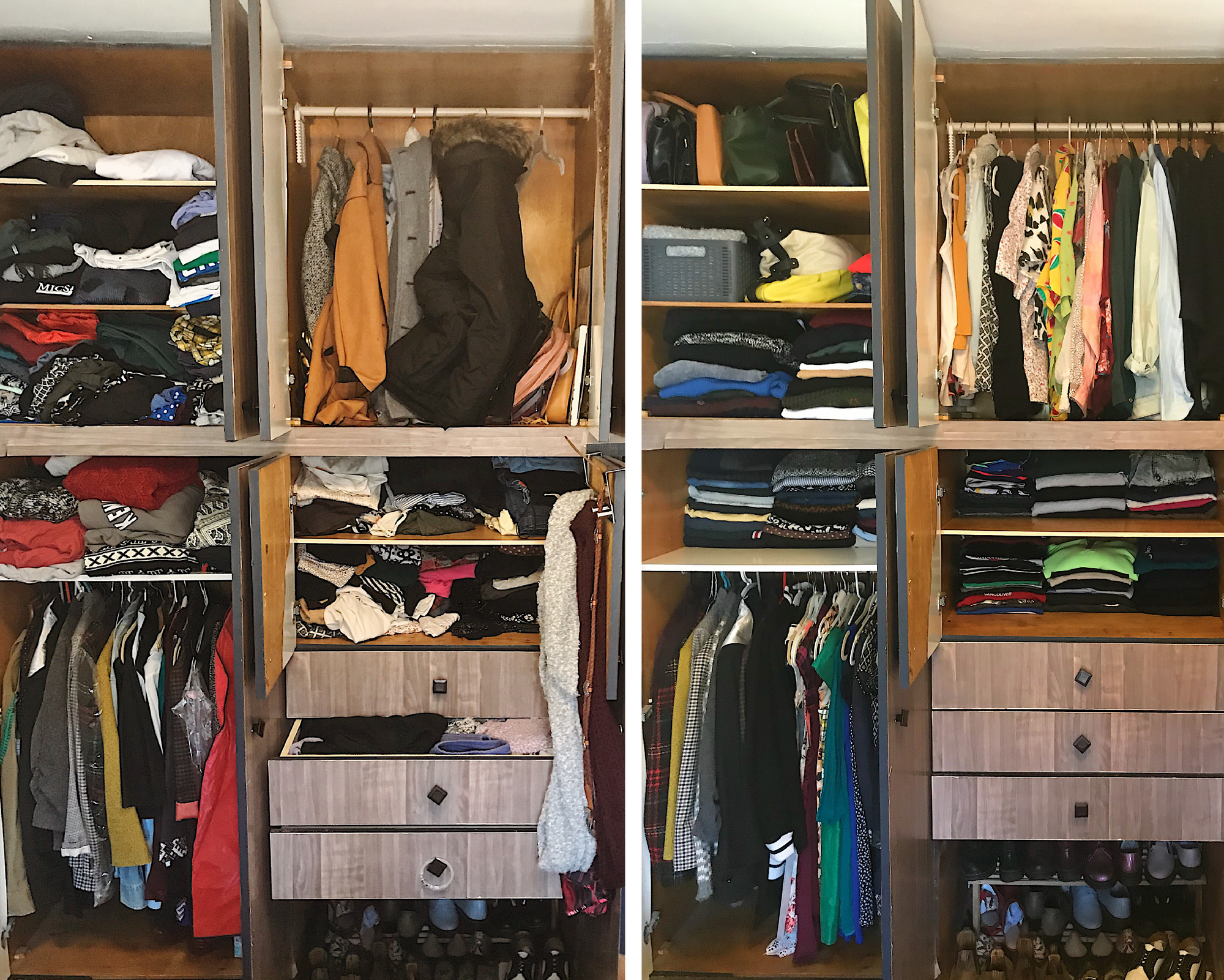 closet organization
For as long as she can remember, Danielle has enjoyed organizing closets. This odd childhood hobby has now turned into a premium service that she offers to women in need of some one-on-one wardrobe assitance.
Danielle has developed a comprehensive process to help women categorize, analyze, donwsize and organize their closets. During this wardrobe overhaul, she helps her clients integrate realistic and personalized strategies that can help them keep their closets organized in the long run.