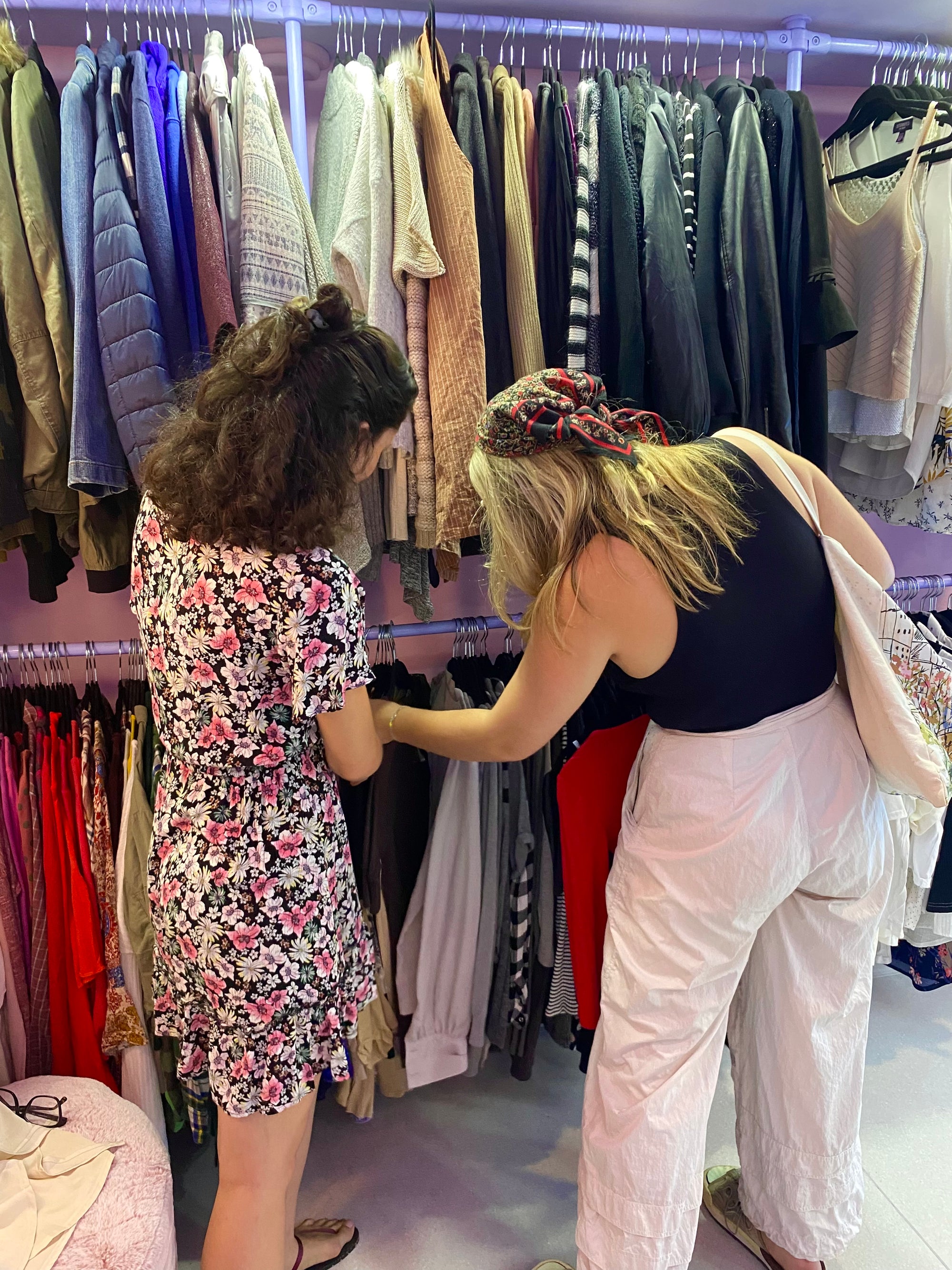 Open-Door Days
Every Friday from 10:00 - 17:00, we open our doors to the public and welcome women to come shop without booking an appointment.
You are invited to bring your friends, moms, and grandmoms to come browse our collection of more than 3,000 items in all shapes, sizes and styles, as well as a rotating section that features different women-owned, sustainable and local brands.
📍 64 ben yehuda, tel aviv
help us help others!
When you write a testimonial about your experience shopping at Dressed by Danielle, you are helping us reach more women who can benefit from the services we offer and the community we're building.
Please know that we sincerely appreciate your support!
have questions?
how to shop

Our shopping experience will make you wonder why you ever spent so much time, money and energy shopping any other way.

Shop policies

Please take a moment to read about our policies regarding cancellations, children, pets, late arrivals, rescheduling, and more.

events

One of our main ways of building and sustaining our community is by hosting many types of events, workshops and gatherings.