Dressed by Danielle uses secondhand fashion as a vehicle for empowering women to authentically express themselves.
Through our Private Shopping Sessions, we offer an intentional, sustainable, and affordable alternative to fast fashion. Our clients and their needs are at the heart of the shopping experince we have developed.
With over 2,000 clients in our local Tel Aviv community, we also feel it is our duty and honor to bring women together and facilitate meaningful experiences such as events and workshops. We are an inclusive, safe space where women can connect with themselves and others on a deeper level.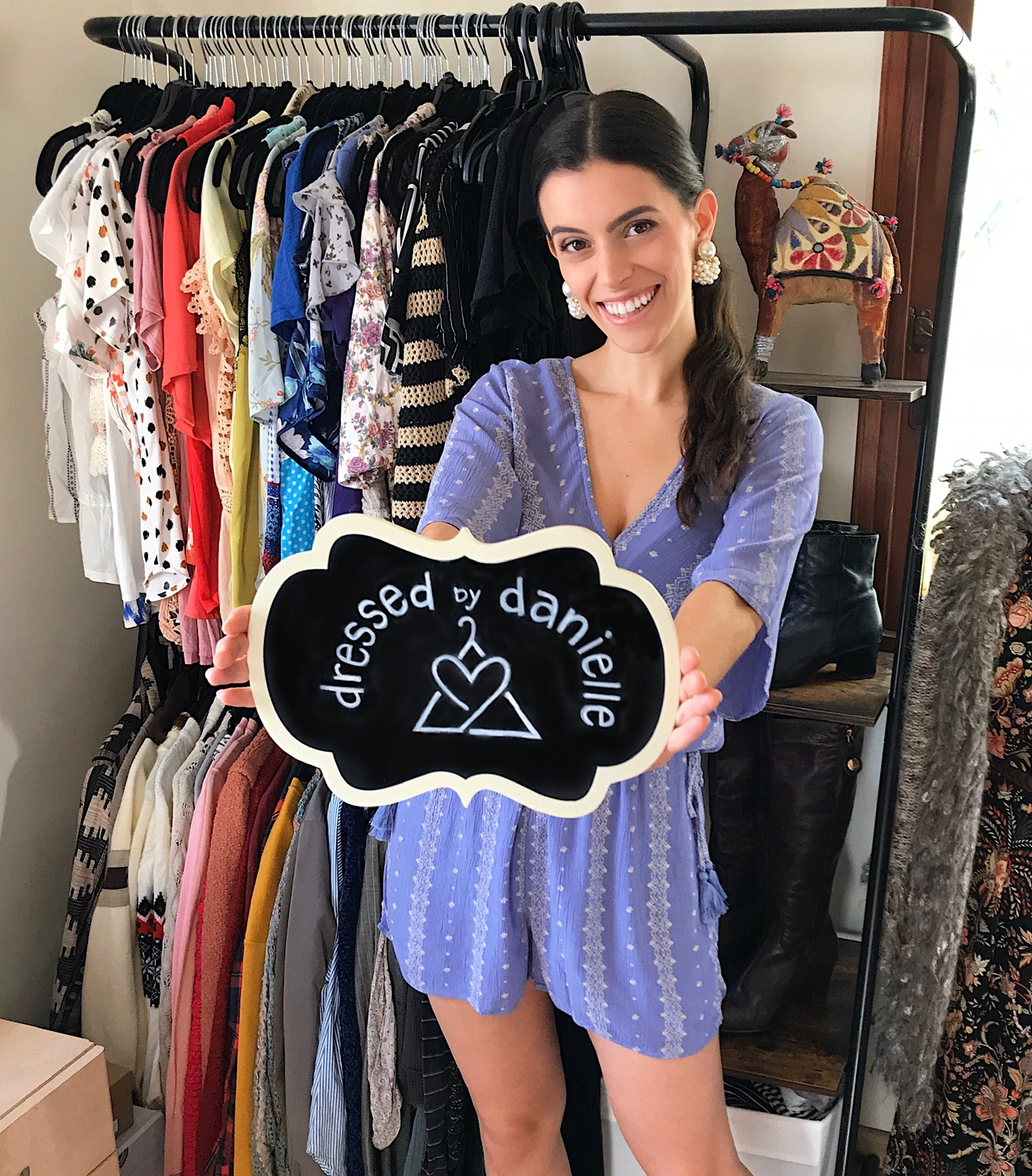 danielle's story
With her parents' business operating in the basement and her own business forming in the attic, Danielle's childhood home was a breeding ground for entrepreneurship. 
Danielle's passion for secondhand clothing began at a young age when she realized she could make money reselling pre-loved clothes online and thrift expensive brands at a fraction of their retail price. When she moved to Israel at the age of 18, Danielle sought out a new way to channel her passion. 
After falling in love with the potential she saw for another owner's secondhand clothing store in Herzliya, Danielle poured her heart and soul into totally transforming this dated and dusty shop. For an entire year she planned, recruited, organized, and marketed- ultimately creating something extremely dynamic and community centric- all in exchange for some secondhand clothing. 
Things took an unexpected turn for Danielle which left her with a ton of passion and experience but no longer a safe place to channel it through.  Facing this challenge with resilience and a little bit of 'screw that' energy, she gathered all the clothes she got from the store, created a Whatsapp group with 30 of her friends, intuitively named it "Dressed by Danielle", and started selling. 
Pretty quickly, women began asking to try things on so she scheduled times for them to come to her college bedroom, try on any items she thought would fit them, and even exchange clothes they no longer wanted. And thus, the Private Shopping Session was born.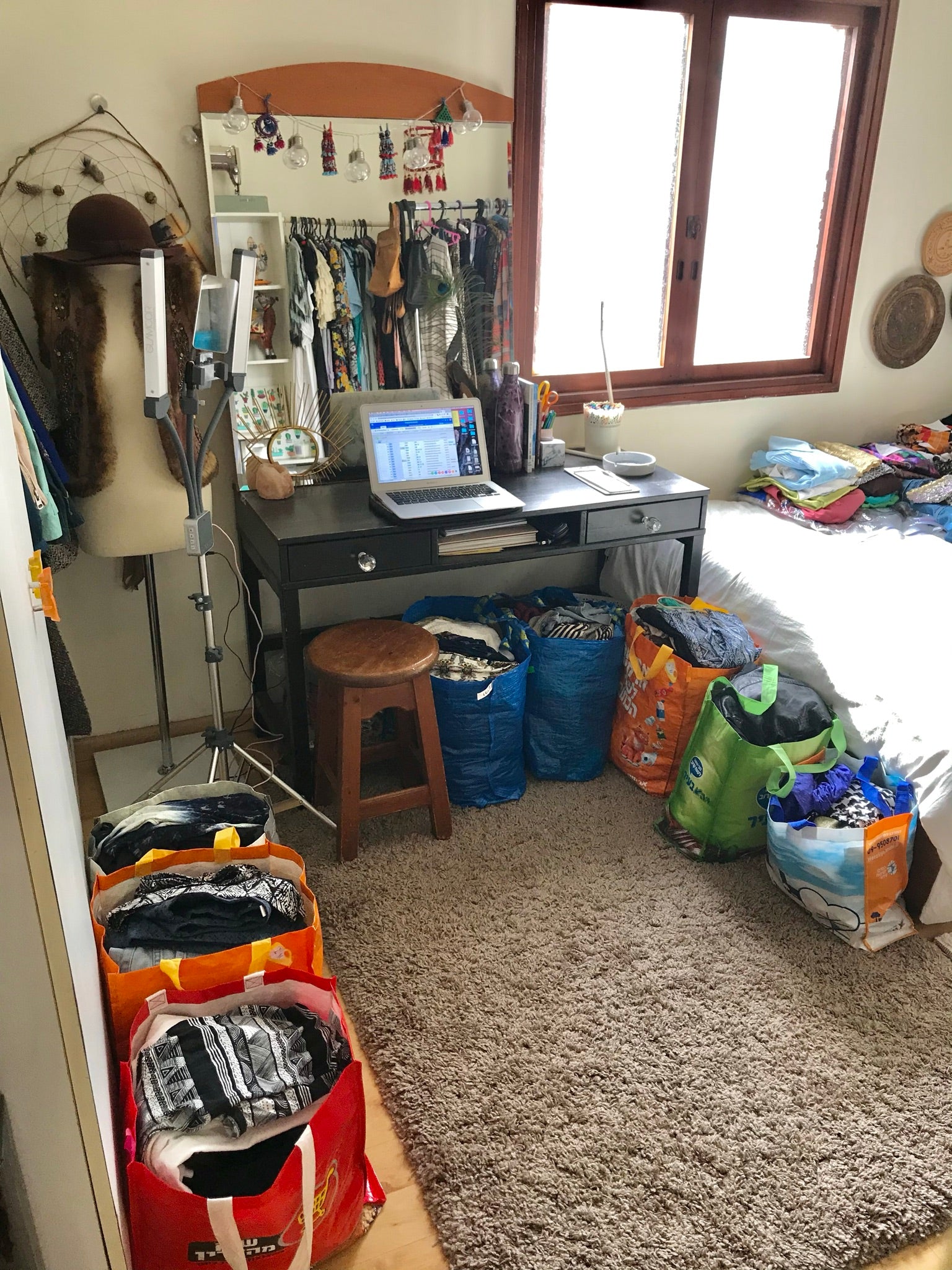 our story
Before she knew it, Danielle was fully booked three months in advance. At this point, it became clear to her that she was offering something valuable. It was more than selling clothes secondhand, it became an experience where she could connect with women from all walks of life and help guide them in their journey of self-love through fashion. It also became clear that she was going to need to do this full time. 
After renting a room in her apartment solely for her new business, she was able to grow her collection, develop the Private Shopping Sessions, and even organize her first pop-up shop. Eventually, Danielle relocated from Herzliya to Tel Aviv where she had two more pop-ups and created a buzz around Dressed by Danielle in her new city. 
She was going viral on social media when she realized the potential for building her community offline, which led her to opening her second company, starting a line of spiritual parties, and running womens circles. Seeing the power behind this budding community inspired her to take Dressed by Danielle to a whole new level. 
In summer of 2022, she got the keys to her new storefront on Ben Yehuda where she is now offering multiple types of Private Shopping Sessions, hosting an array of community events, and collaborating with other like-minded individuals and brands.
what we care about
sustainability

Offering a more efficient and ethical alternative to fast fashion.

community

Creating intimate and meaningful experiences for women to connect with themselves and others.

inclusivity

Ensuring that every woman who walks through our door feels equally welcome and catered to.
uniqueness

Celebrating imperfection by embracing the opportunity to be one-of-a-kind.

Women empowerment

Encouraging women to authentically and unapologetically express themselves.