Style Metamorphosis Series
From Tel Aviv to Philadelphia
Amid the ongoing conflict in Israel, Danielle made the difficult decision to temporarily close her Tel Aviv storefront and return to her hometown outside of Philadelphia to be with her family. After weeks of regrouping, she has decided to stay until the end of January and is determined to find a silver lining in these challenging times. 
Danielle is eager to use the professional skills she has honed in Israel over the past eight years to serve women and teens in the community she grew up in.
If you are tired of
→ feeling like you have nothing to wear
→ wearing outfits you don't love
→ having an unorganized closet
→ wasting time and money shopping
then you might be ready for your style metamorphosis! 🦋
Please Note!
Our in-person services outlined below will exclusively be offered in the Greater Philadelphia Area until the end of January 2024.
Every Metamorphosis begins with...
Preliminary Consultation

Kick off your style journey with a detailed conversation to understand your unique style, preferences, and wardrobe challenges. We'll delve deeply into your goals and desires to ensure a personalized approach.

0.5-1 hours

Closet Assessment and Analysis

We'll explore your wardrobe to further assess your current style, systems for organization and typical process of getting dressed in order to develop a custom plan for the main services you've chosen.

1-2 hours
next, Choose from our main services...
Personalized Closet Overhaul

Danielle will guide you through a holistic process to downsize and optimize your wardrobe, building sustainable systems tailored to your lifestyle and preferences.

Your level of involvement is flexible—you choose whether to take an active role or entrust Danielle with most of the organization process.

3-8 hours

Personal Styling Session

Embark on a transformative journey to master your style and reimagine your wardrobe, revealing hidden gems and unlocking the full potential of each piece. Discover tools and tricks to elevate your style, making self-expression through fashion enjoyable and effortless. You'll learn all the major styling rules, and gain the confidence to break them.

2-4 hours

Personal Shopping Session

Become a more efficient and effective shopper while filling gaps in your wardrobe with carefully curated, complementary pieces. Learn to discern quality, dress for your body type and skin tone, and gauge what fits—saving hours of future shopping frustration.

This service is also offered virtually.

2-6 hours
We'll ensure lasting success with...
Follow-Up Session

Danielle will revisit your wardrobe to offer additional guidance, ensure sustained organization, and address any emerging style needs.

This is typically offered virtually.

1-2 hours

Virtual Style Concierge

Stay connected with Danielle through virtual sessions to receive continued styling advice, online shopping assistance, and support in maintaining an organized closet.

Ongoing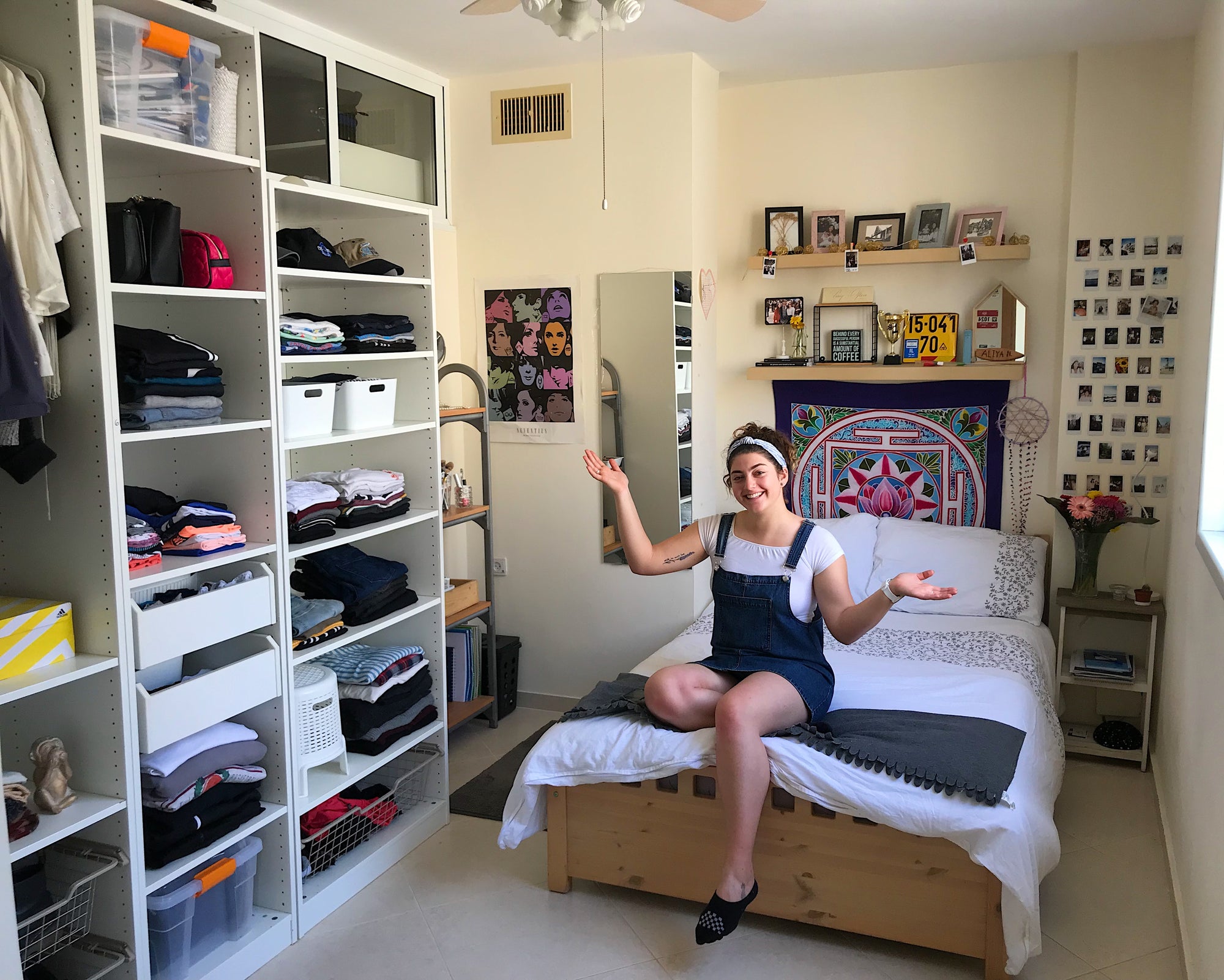 "From clearing out dozens of pieces that hadn't been worn in months (maybe years), to rediscovering others and creating new unique looks, I truly enjoyed every moment."
-Aliya
Packages and Pricing
Mini Metamorphosis

Preliminary Consultation

Closet Assessment and Analysis

Your choice of any one of our three main services

$750 + $120/hr past 5 hours

Standard Metamorphosis

Preliminary Consultation

Closet Assessment and Analysis

Personalized Closet Overhaul

Personal Styling Session

Personal Shopping Session

$1,250 + $100/hr past 10 hours

Total Metamorphosis

Preliminary Consultation

Closet Assessment and Analysis

Personalized Closet Overhaul

Personal Styling Session

Personal Shopping Session

Follow-Up Session

Virtual Styling Concierge

1 Add-On of your choosing 

$1,500 + $80/hr past 15 hours
Add On a Mini Session
You may choose to add on any of our Mini Sessions for the same hourly rate as your package. Unless bundled within one of the packages detailed above, all of our Mini Sessions are priced at $150/hr. 
"The closet organization session was life changing. Danielle started by helping me empty and go through every piece I owned, and helped me to transform and optimize my wardrobe for maximum confidence and usability. We worked on sustainable organization systems, as well as best practices for future closet purges."

"Danielle did an AMAZING job organizing my closet! She was so lovely and very efficient. She helped me not only to create a great organizing system for my closet, but she also showed me tricks to maintain it! I would highly recommend it! She really knows her stuff!!"

"Danielle really helped me go through my wardrobe and pair down, keeping only the things that I wanted to wear. She encouraged me to be mindful of what I wear and to seek clothes that made me feel like me, regardless of my preconceived notions of what looked good on me. With Danielle, I found a different way of looking at clothes and was able to better focus on what I liked."

"Danielle did not rush and took her time with each (sometimes painstaking) step. By the end, I not only felt relieved to have a fresh, clean living space, but I was excited to get ready in the morning and make the most of my existing wardrboe! I cannot recommend Danielle and her incredible talent for organizing and eye for fashion enough!"
Sessions and Workshops for Teens
We offer a range of fun and engaging experiences for teenage girls to help them explore their personal style, learn how to keep their closets organized and express themselves more confidently through fashion!
Swipe or tap the arrows below to view all our offerings for teens.
Style Empowerment Session

Private Session or Group Workshop

This formative experience goes far beyond teaching the basics of personal styling; it empowers teens to define and embrace their unique style while fostering creativity and confidence. Through activities such as style vision boarding, guided journaling, outfit experimentation, and lookbook creation, Danielle imparts invaluable lessons on body positivity, self-acceptance, and authentic expression.

3-4 hours, $120/hr

Closet Overhaul Session

Private Session

Danielle guides teens through a process of decluttering, organizing, and maximizing their wardrobe, equipping them with skills and insights that extend far beyond their closets. By incorporating fun and engaging activities, she creates an empowering environment where girls gain practical decision-making tools, learn lessons in personal responsibility, and build confidence in their fashion choices.

2-4 hours, $120/hr

Fashion Resale Masterclass

Private or Group Course (in person)

In this comprehensive course, Danielle imparts essential knowledge to budding young entrepreneurs, guiding them through the process of establishing their own online fashion resale business. Drawing from over 12 years of expertise, she shares invaluable insights into business development, marketing, and retail merchandising, empowering girls to cultivate and flourish in their own fashion resale ventures.

8 hours, $1,000 + $100 per extra student added

Girls Night In

Group Workshop

This is the ultimate mix of fashion, fun, and meaningful connection, combining fashion-centered activities with unique bonding experiences for a memorable and empowering evening. From vision board crafting to guided journaling, fashion games and a sharing circle, each activity is designed to foster confidence, celebrate individuality, and deepen girls' connections with themselves and friends.

5 hours, $800 (up to 8 girls), $100 per extra girl added

Sustainable Style Soiree

Group Workshop

This playful and engaging workshop educates girls on the environmental impact of the fashion industry through exciting activities such as a clothing swap, styling challenge, and an upcycled fashion craft. Girls will learn how their fashion choices can make a positive impact on the planet while exploring their personal style and expressing themselves creatively with friends.

5 hours, $800 (up to 8 girls), $100 per extra girl added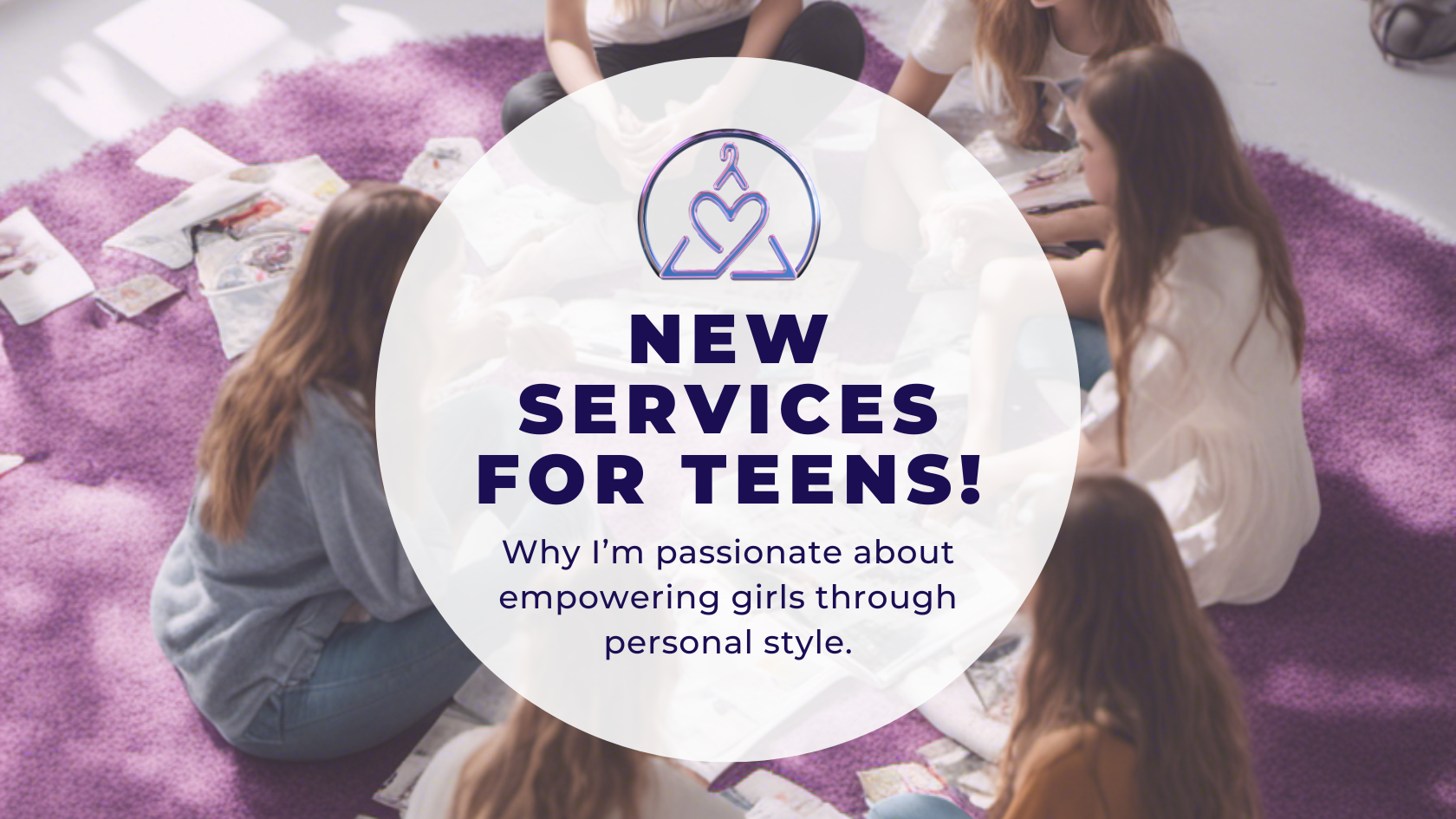 EMPOWERING GIRLS THROUGH STYLE: MY PERSONAL STORY AND PROFESSIONAL MISSION
Inspired by her own teenage struggles, Danielle has crafted services to help young girls cultivate confidence, embrace individuality, and foster self-love through fashion.
FAQs
Unfortunately no- currently our in-person services are only being offered in the Greater Philadelphia Region through the end of January 2024.
Stay tuned for the upcoming launch of our new virtual services which can be accessed anywhere in the world!
We recommend inviting between 4 and 12 girls for the Group Workshops, except for the Fashion Resale Masterclass which we recommend no more than 4 girls.
Danielle brings everything right to you and facilitates the Group Workshops in your home.
They are most suitable for girls between ages 8 and 18. All private sessions and workshops are tailored specifically to the girls who are participating, incorporating age-appropriate activities and exercises.